Don't worry guys, there's nativity fug for you, too! Nativity ties for everyone!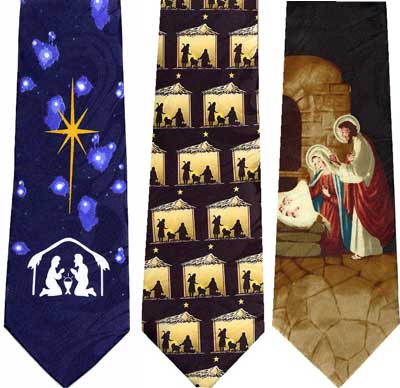 I'm pretty sure the one on the far left isn't supposed to be the silhouette of two people playing pattycake over a tiki lamp. But what do I know.
I'm not checking out your rack, I'm following the star.
Are you sure this is sparkly enough? I'm worried that it can't be seen from space.